The Mongolian Adventure team plans to undertake the 2007 Mongol Rally. The rally is all in the name of charity with last year raising over an astonishing £200 000 mark!

The rules are simple;
London to

Ulaan

Bataar

, Mongolia
One crap car with an engine of less than 1 litre
No support team
Any route
The race is between 8,000 and 10,000 miles depending on which route you take. We start from London and finish near the Mongolian capital Ulaan Bataar about four weeks later. This year's Mongol Rally starts on Saturday the 21st of July in Hyde Park so come and see us roll over the start line to a roar of laughter.
The Mongol Rally is like no other. Most people associate rallying with raw power, speed and flair. The rules of this rally make it an entirely different beast.The cars on this rally aren't very good. The engine restriction severely limits our choice to cars like 2CVs, Bedford Rascals Yugo/Zastava etc.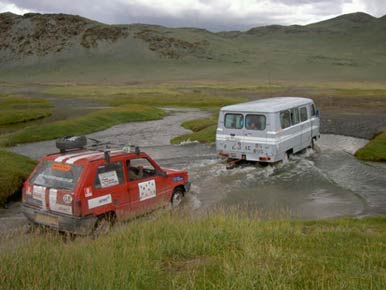 Teams are not allowed any mechanical or moral support. The route takes us through countries with some of the most difficult languages to learn or understand, over some silly terrain (5 mountain ranges), in unbearable climates (through 2 deserts with temperatures fluctuating between 40°C in the day and sub 0°C at night.) For good measure, some of the countries in question are even throwing in impromptu revolutions - just to make things that bit more interesting.
The route is broken into three legs which vary in length, with an optional stop off at the end of each leg to catch some much needed rest, check out our planned route here.

We will have no back up team! As the organisers say it is an adventure not a petting zoo so our arrival at the destination, or our safety is in no way guaranteed! It's not a race, it's an adventure, with a large emphasis on charity. Arriving first means you haven't had enough adventure. Arriving last means you'll have the most stories to tell. Not arriving at all is the most likely scenario - and the hallmark of a truly successful rally.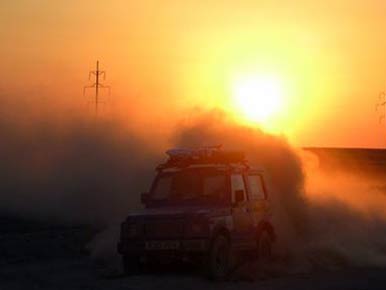 Check out more at the organisers official web site